Residential Metal Roofing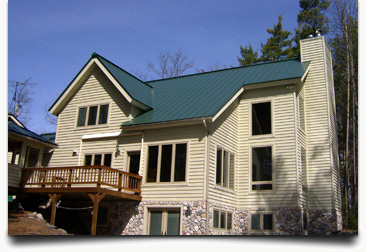 Quickly gaining in popularity is residential standing seam metal roofs. Whether the application is new construction or retrofit, metal roofing is literally a "no-cost" roof from the day it is installed.
With outstanding quality and beauty, metal roofing offers homeowners many advantages over conventional shingle or tile roofs.
CMR, the premier metal roofing company in the Midwest, will bring it all together for you from start to finish.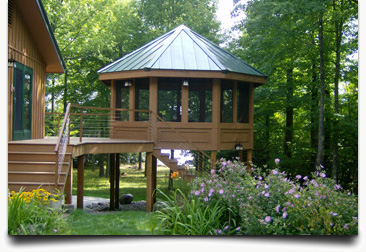 Cost Effective – the last roof you will ever buy increases the value of your home immediately. Virtually maintenance free, the reduced cost makes metal roofing the lowest life cycle cost roof on the market today!
More than 30 colors to choose from – a feature that gives you unlimited flexibility to coordinate with the aesthetic natural beauty of your home and landscape.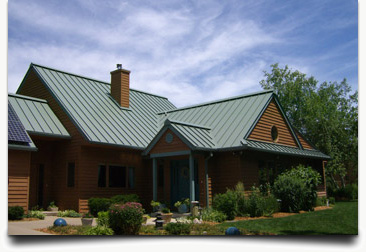 Energy Efficient – standing seam metal roofs can be insulated in either new construction or in retrofit applications. Fiberglass blanket insulation can be installed directly under the panels to reduce energy costs.
Weather Tight – the metal panels are attached to the roof and snapped together forming a seam that "stands" above the roof's drainage plane. The fastening system is concealed under the panels so that there are no exposed fasteners or screws.
Durable – puncture resistant and weather tight, the standing seam metal roof stands the test of time. Metal roofs resist the effects of high winds, rain, snow and even hail and can carry a Class A fire rating which can reduce insurance costs.
Environment friendly – in most cases, standing seam metal roofing can be installed directly over existing roofing materials, thereby eliminating the need to tear off and dispose of potentially hazardous materials. In addition, the metal roofing is completely recyclable.
To view project photos in our gallery click here